Precision metalworking.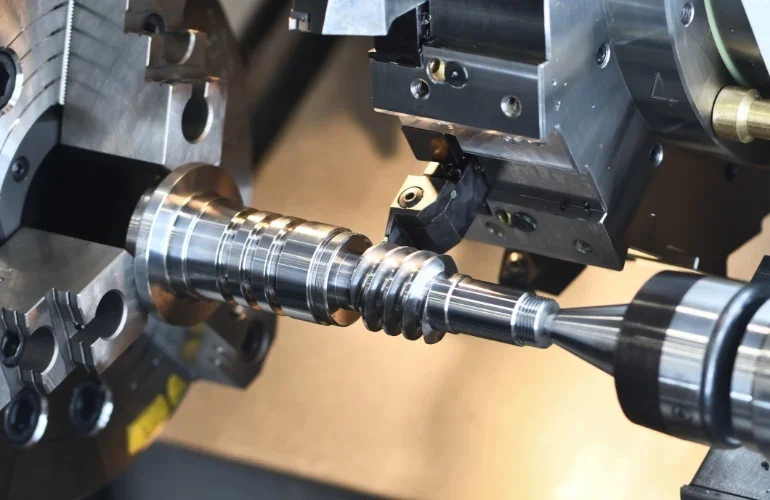 At POLMET CNC, we deal with precise metalworking using professional CNC machines that enable full automation of the production process. We specialize in cavities methods, consisting in giving objects a specific shape and dimensions by removing excess material. We offer processing of various materials, including:
structural, tool, powder, high-speed and corrosion-resistant steel,
steels after heat treatment with hardness above 60 HRC;
Nickel Based Alloys, e.g. Inconel and Titanium,
copper alloys: bronze, brass,
aluminum,
plastics.
For our customers of the Lubuskie Voivodeship, we perform metal CNC Wire EDM, heat treatment or grinding. Precise steel processing is a process that requires appropriate knowledge and skills of controlling and programming machines, as well as supervising the manufacturing process and implementing possible changes. Therefore, it is best to entrust it to professionals with many years of experience in the industry. We invite you to familiarize yourself with the full offer of services and contact us to discuss the details of the order.
Production of metal details and devices
At Polmet CNC, we make details / devices on the basis of documentation provided by the customer or developed on the basis of a detail (reverse engineering). We specialize in the production of dies, punches, dies, heads, injection molds, closing rollers, forming frames, tooling and other specialized tools. In addition, we secure production, support maintenance and offer professional maintenance services for production machines. We modernize stations and production lines. POLMET CNC offers services in unit and serial production. As part of our business, we also deal with MAG and TIG welding, development of technical documentation and consulting in the field of metalworking methods. Example of CAM software application: